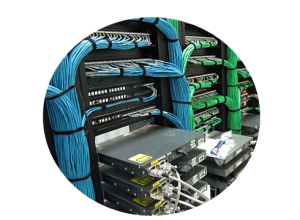 Not everyone knows how to correctly install cable or even choose the correct cable for the job.
We here at EP Vision Security Systems, always ensure that the correct cable is installed. And we do that by considering the environment in which the cable is going to be placed, especially if it's a Plenum rated space. The distance and what the cable is going to be used for.
We believe that the cabling is the most vital part of any installation and that proper attention should be given to all the necessary factors with regards to the installation.
We mainly install cabling for networking, telephone, burglar alarms, security cameras, Cable TV/HD antenna/Satellite TV, and Home theatre systems.